This post may contain affiliate links, which means if you make a purchase through the link, we get a small percentage at no additional charge to you. See our disclaimer policy for more info.
---
Stacy is a business coach who loves helping business owners succeed. Her goal is to increase her business visibility, increase her customer base, and enjoy passive income. Stacy realised that she has a lot of value to offer to the people that she serves. As a result, Stacy has embarked on this exciting journey of creating an online course.
When Stacy started on this journey, she knew nothing about the benefits of creating an online course or how to choose a course topic. However, with the help of her mentor, she now has a better understanding of these concepts. As a result, Stacy is ready to start the next phase of creating her online course. Stacy is now at the point where she needs to choose her course topic idea.
"How do I find a good idea? I want an idea that will sell."
Stacy was busy typing away on the internet, trying to find information for her topic idea. However, it soon dawned on her that she was not getting the information she needed. Stacy was getting flustered and decided to reach out to her mentor for guidance. He provided her with these tips on 7 ways to research a course topic idea.
1. Do Keyword Research
To understand if your course idea topic is something that people are interested in, you need to ask yourself, "Are people searching for it?" Two tools that can assist you in answering this question are:
Google Trends
UberSuggest
Google Trends is a dynamic website. It provides real-time information on the topics that your target audience researches. Google Trends illustrates the popularity of topics searched in Google according to geographical locations over time. It uses graphs to show the search volume data over time. Thus, you can view if a trend is on the rise or decline.
UberSuggest is a website that provides you with information on the topics people are searching for using keywords. In addition, it gives you the volume of research done on your keyword during the last year and the evolution of the keyword. UberSuggest also gives you insights into what your competitors are doing and supplies you with information that can promote your creativity.
Both Google Trend and UberSuggest will provide you with data on what information people are researching. Armed with this information, you can not determine if your course topic idea is relevant or if you have to change your course topic idea.
2. Check Out Your Competitors
Another way to research your course topic idea is with your competition. What are they creating? If you serve a similar audience, then what sells for them will very likely sell for you.
Now, before you break out the "But it's already been done!" line, keep this in mind: No two course creators are alike. You may create a similar course, but your voice, your experience, your teaching style, and your personality will be different. Ok, now that we've got that out of the way, let's focus on the value you could get from checking your competitors.
Can you identify any loopholes in your competitors' courses? Is there anything you may wish to teach differently? Or maybe, there's a learning support (worksheet, checklist, etc) that you could include that your competitor doesn't have. The big question is, "where do you find information about your competitors?" Here are some places you could check:
Competitors' websites
Their Facebook, LinkedIn, Instagram, and Twitter accounts
These places will provide you with an understanding of the strategies your competitors use to promote their products. You would also get information on pricing and bundle deals critical to your feasibility study for your course topic idea. You could also chat with their past students (if you know them personally) or read the reviews they have online.
3. Monitor Social Buzz
Another way to find out if your course topic idea is relevant is through social buzz. Pay attention to your ideal clients…what they are saying and asking.
What are they asking in private groups on social media?
Which posts are they reading on your blog (check your Google Analytics)?
Are they discussing things that they like or dislike?
What problems or needs do they mention?
Also, look at what they are buying and the reviews they leave. As customers, we are always sharing our opinions on products that we purchase. Our opinions may be in the form of reviews, questions, or suggestions for improvements. These are all valuable sources of intel about exactly what we need and want. This is no different for your ideal clients.
Social buzz helps you to collect valuable data on what customers are asking for. It also provides statistics on the latest trends. You can use tools such as Google Alerts, Brandwatch, and Hootsuite in social buzz monitoring.
When you are aware of your clients' needs, emotions, interests, you would know if your course topic will add value to them.
4. Check Out Marketplaces
A marketplace refers to a location where you traded products or services for a currency. This location can be either an online market or an offline market. An online market is an e-commerce website that links buyers with sellers. Examples of online marketplaces include Amazon, Alibaba, eBay, Craigslist, and Facebook marketplace. Companies use online marketplaces to reach customers who want to purchase their products or services.
An offline marketplace, on the other hand, refers to a physical location where people gather frequently. Companies use this physical location to connect with customers who are interested in their products or services. Examples of offline marketplaces include stores, bazaars, shops and fairs.
Regardless of its location, a marketplace provides valuable information about people's needs and your competitors' activities.
5. Conduct Surveys
Still not sure what your dream client is looking for? Then ask. Yes, it's as simple as that. Create a survey and ask your dream clients to share what they struggle with, what keeps them from realizing success. You could even find out what they have tried before in an effort to solve their issues.
A survey is also a great tool to use for finding out people's interests. You could do it in the form of a questionnaire that you'd share online on platforms such as emails, URLs, and social networks such as Facebook and LinkedIn. You could also share your survey using offline methods. However, online distribution is usually less time-consuming, more affordable, and easier to analyse.
Ask very directed questions and try to avoid too many open-ended ones. You want to get specific information that will help you choose the best course topic.
6. Check the Bestsellers List
Which books in your niche are doing exceptionally well? These are the ones that offer answers your clients are seeking. A scroll through Amazon's website will reveal this for you. Also, you may get to see a few pages of some of the bestsellers. Flip through the table of contents and take note of the topics. Read the reviews to dig deep into the topics that really resonate with your audience.
7. Read Frequently Asked Questions (FAQs)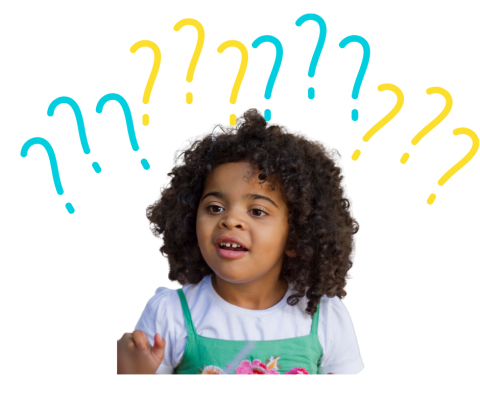 Do you know you could get lots of clues from FAQs? Search for them on your competitors' blogs or sales pages. You could also find them in virtual events such as summits and workshops or in online communities e.g. Facebook groups. There are blogs that include "Start Here," and "Quickstart" pages. You'd be amazed to see how many times the most common questions and concerns are addressed there!
Moving forward
Like Stacy, you are now armed with some essentials to figure out just what to offer your clients. You now have an understanding of what they need or the problem they wish to have solved.
These seven ways should give you a headstart with your course topic research. Their approaches may vary, but the outcome is the same – a validated course topic idea. Let's help you brainstorm your online course.