In our first article in this series, we introduced you to Stacy, a Business Coach. Stacy now knows the benefits of creating online courses so she is excited to start creating her first course. This course is going to increase her business visibility and provide her with a form of passive income. But, Stacy's excitement quickly changed to panic as she sat in front of her computer staring at a blank screen. She was unsure of where to begin and how to choose a course topic. So, Stacy decided to reach out to her mentor again for guidance.
Stacy's mentor took the time to ask her some key questions that would point her in the right direction.
Before she can create her course, Stacy needed to take three critical steps:
Identify your area of expertise
Identify your ideal client
Research your topic for relevance
Let's examine these three steps in more detail.
Step 1: Identify your area of expertise
Before you choose a course topic, you should identify your area of expertise. This information provides you with the freedom of knowing what you are good at and how to use that skill to solve a problem. It also helps you identify the areas that you are not so good at. This revelation provides you with the opportunity to get help in those areas either through outsourcing or collaborations. Identifying your area of expertise can be achieved by asking yourself a few simple questions.
What am I good at?
What am I not good at?
What problems am I trying to solve?
What strategies do I use to maintain a work/life balance?
Are there any tasks in creating my course that I can outsource?
What do I already know as a business owner that could help others like me?
The answers to the above questions will help you develop a business strategy that can propel your business forward.
Knowing your strengths and opportunities for improvements provides you with the key to unlocking your treasure chest. This puts you in a position to understand what tasks you can do and what needs to be outsourced. It all comes down to your goals and your business strategy.
For instance, let's say that you want to create a course on running a small business. You may be an expert at sales and marketing but may not be an expert on accounting. This does not mean that you cannot create your course. You can leverage your expertise in sales and marketing and partner with someone who is an expert in accounting.
2. Identify your ideal client
Who do you want to help? Is it wellness coaches, authors, new business owners? Critical to the success of any business is identifying your ideal client. Creating your client's avatar provides you with a clear picture of who your ideal client is – demographics, needs, challenges, pain points and fears.
To help you figure out who you want to help, let's create your ideal client avatar by asking the following questions.
What do they need?
What problem can you solve for them?
What are their challenges?
What are their pain points?
What are their fears?
What are their values?
Where do they access information? For example, Facebook, Instagram, LinkedIn
What is their budget?
What are their demographics? For instance, age, gender, location
Answering these questions will help you build your ideal client's avatar. Because you have an understanding of your ideal client's challenges, you can choose a course topic. You will also be clearer about how your course will help overcome those challenges. Then, you can highlight the benefits and the value your course offers.
3. Research your topic
Before you choose a course topic, do your research. Researching your course topic for relevance provides you with information about what products are already on the market, the size of your target audience, your competitors and product pricing. Asking the following questions can provide guidance on if your course topic is needed.
What courses are currently being offered on the topic?
What is the price point?
Who are my competitors?
What are the needs of your ideal client?
How big is your audience?
You have to understand what courses are currently being offered and the needs of your ideal client. These are essential nuggets to help you decide whether or not your course topic is a viable option.
Is it something that your ideal clients need? For instance, let's say that you want to create a course on How to Run a Small Business. You research the course topic and realise that there are ten courses already available on the market. What do you do?
Do you give up? No!
You look at the needs of your ideal clients by using these methods:
Research what they are buying
Use social listening
Ask them
Rely on buyer persona
Observe their behaviours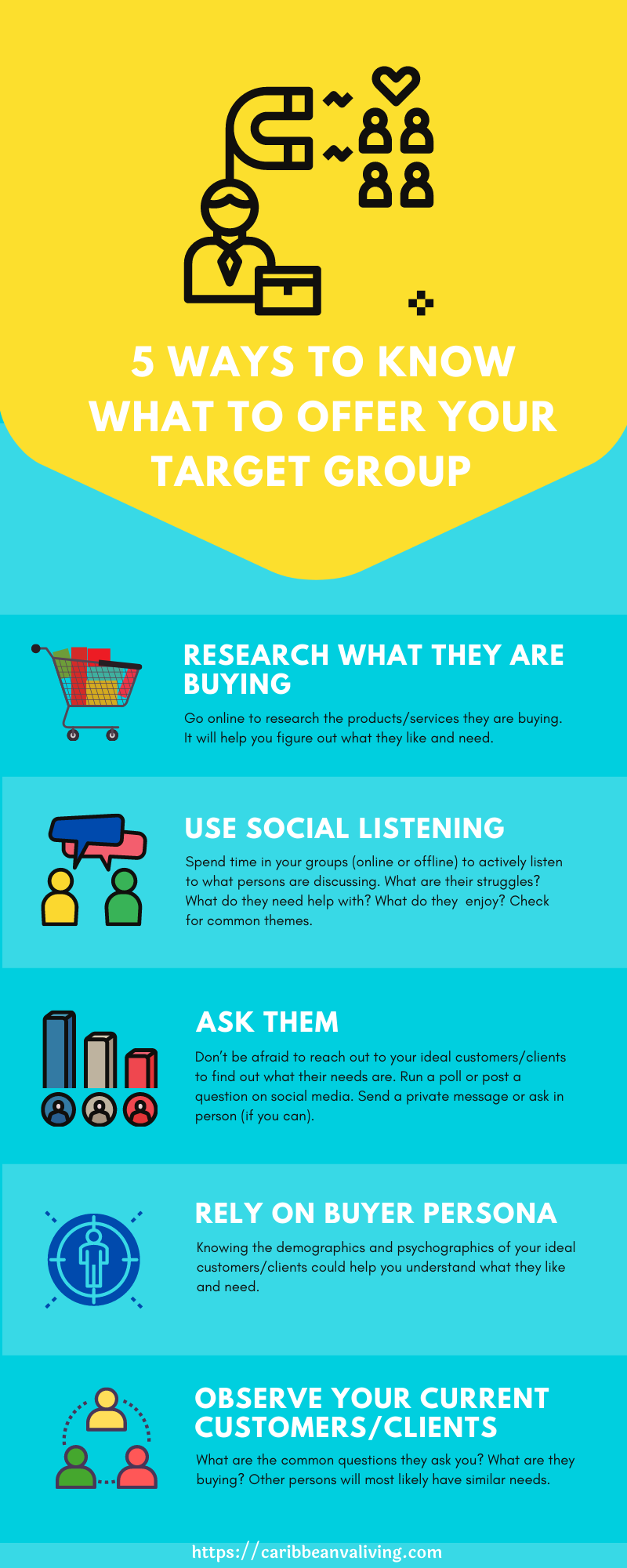 Then, when you gather sufficient information, you could tailor your course topic around your research. For instance, your ideal client may already have a small business and want to increase their customer base. With so many marketing options available, your ideal client is confused and doesn't know which one is most suitable for his/her business. Now that you have a clearer understanding of your ideal client's needs, your new course topic can be Marketing 101 for Small Business Owners.
Final Thoughts
With these three steps, Stacy is more comfortable choosing a course topic. Just like Stacy, you will need to identify your area of expertise, identify your ideal client and research your course topic to ensure that it is of relevance. Once you have this information, you can develop a business strategy to select a course topic that is beneficial to both you and your target audience.
If you need help in creating your online course, check out our services.