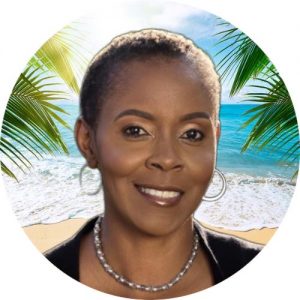 Hello! I'm Desi-Ann, founder of Caribbean Virtual Assistants.
For over 15 years, I worked in administrative positions in higher education. Now, I am taking my knowledge and skills to the world!
I help small business owners, like you, to focus on those activities that are most critical to success.
I also enjoy working with Caribbean women who want to operate a business from the comfort of their homes. 
My passion is to help others develop and unearth their potential. So if you are ready to partner with someone who understands the needs of aspiring and experienced business owners, then let's chat.
"Desi-Ann is a fantastic writer, editor, and executor. I've worked with her on several writing projects where she brought a lot of value and operational ease. I appreciate her skills and attention to detail. She is a great communicator and I hope to work with her for the foreseeable future. I highly recommend Desi-Ann to anyone looking to add a content creation asset to their team."
"Roseapple Global has developed a great partnership with Caribbean Virtual Assistants (CVA). We appreciate Desi-Ann's attention to detail and creative approach in helping us edit, manage, and polish our content for our writing projects. From planned projects to last-minute items, CVA has delivered on-time. I am thankful for their services and recommend them for your content management projects."
"Desi-Ann was able to take our notes on a specific subject and turn it into a cohesive book that our students are able to read and consume and get amazing results with. She is very good at taking concepts and turning them into a cohesive project that is well written and gets results based on what we were looking for."